When I got the helmet I decided that it was just in too bad of shape until I inspected the inside. Written in pencil was
H DUNBAR
ho 315th (E 15th ?) Engineering Found Nov 1918
After seeing this the helmet was worth rebuilding and I decided not to scrap the dome and using a new dome from a donar helmet.
The first thing I did was super glue the 4 inch tear. I did this by pinching the tear together every half inch or so and spot the glue holding the tear as tight as possible. Onec done I came back with a full bead of glue.
The helmet was so soft and with the collapse that I had to get radical with the use of fiberglass cloth and resin. Shellac or lacquer would not have worked. I managed to make a contraption out of thread rod to block the helmet up using the disc spike base and used a wooden hat shaper to shape and align the dome.
I cut the fiberglass cloth into thin strips starting at the top of the dome and stopping at the visor stich line I went around the helmet laying down the cloth with blackened resin.
The I went back after the first application and filled in the gaps. Then sanded . I went back about 4 times spot hitting it with the black resin filling in the low spots. I need to go one more time and it will be right.
This method was a bit mutch but I am glad I saved the dome. Now some coloring and re stitch the visors I will have a nice display piece using all the original parts.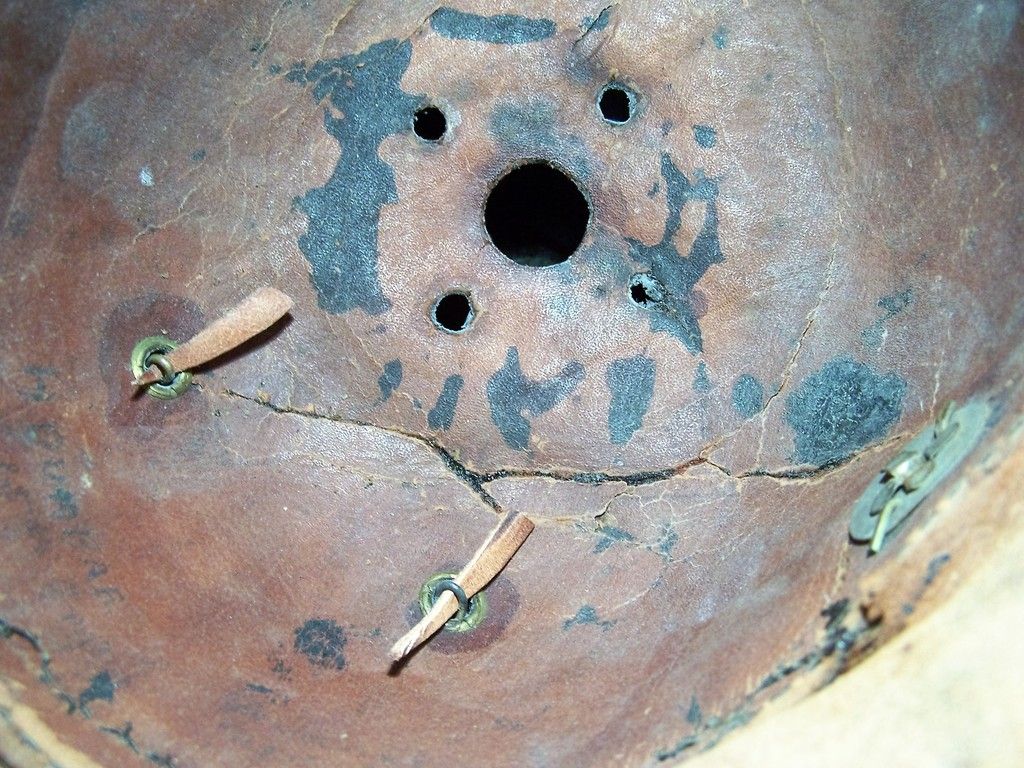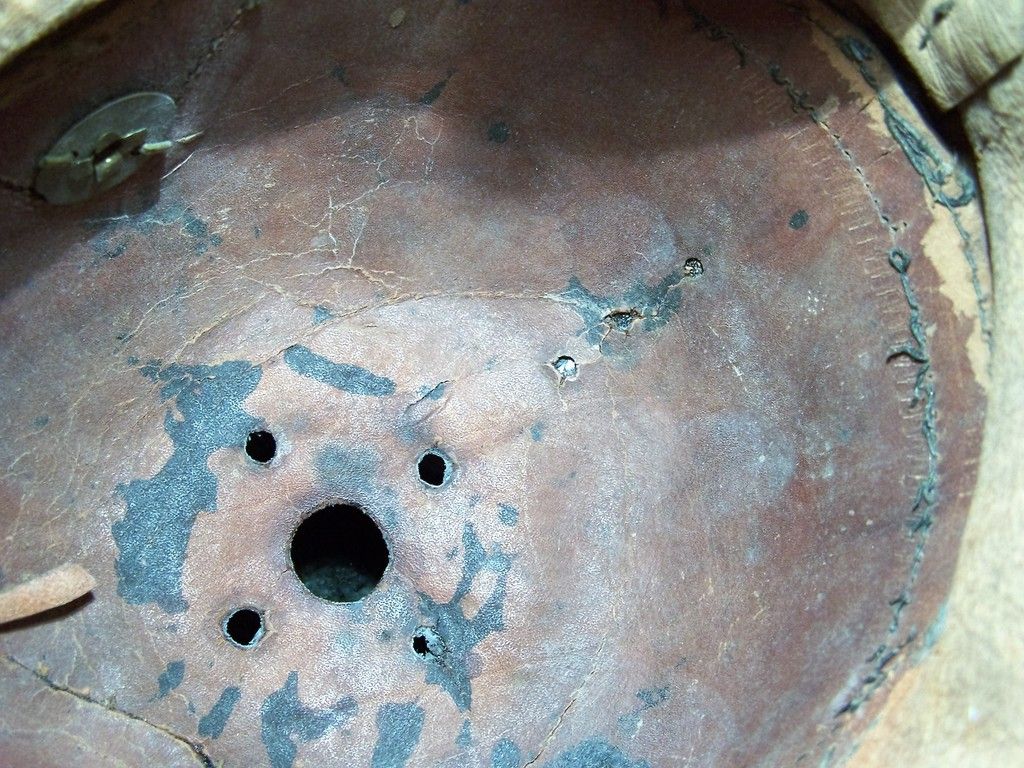 Now after a little more sanding I will use black shoe dye and go over that with black shoe polish.